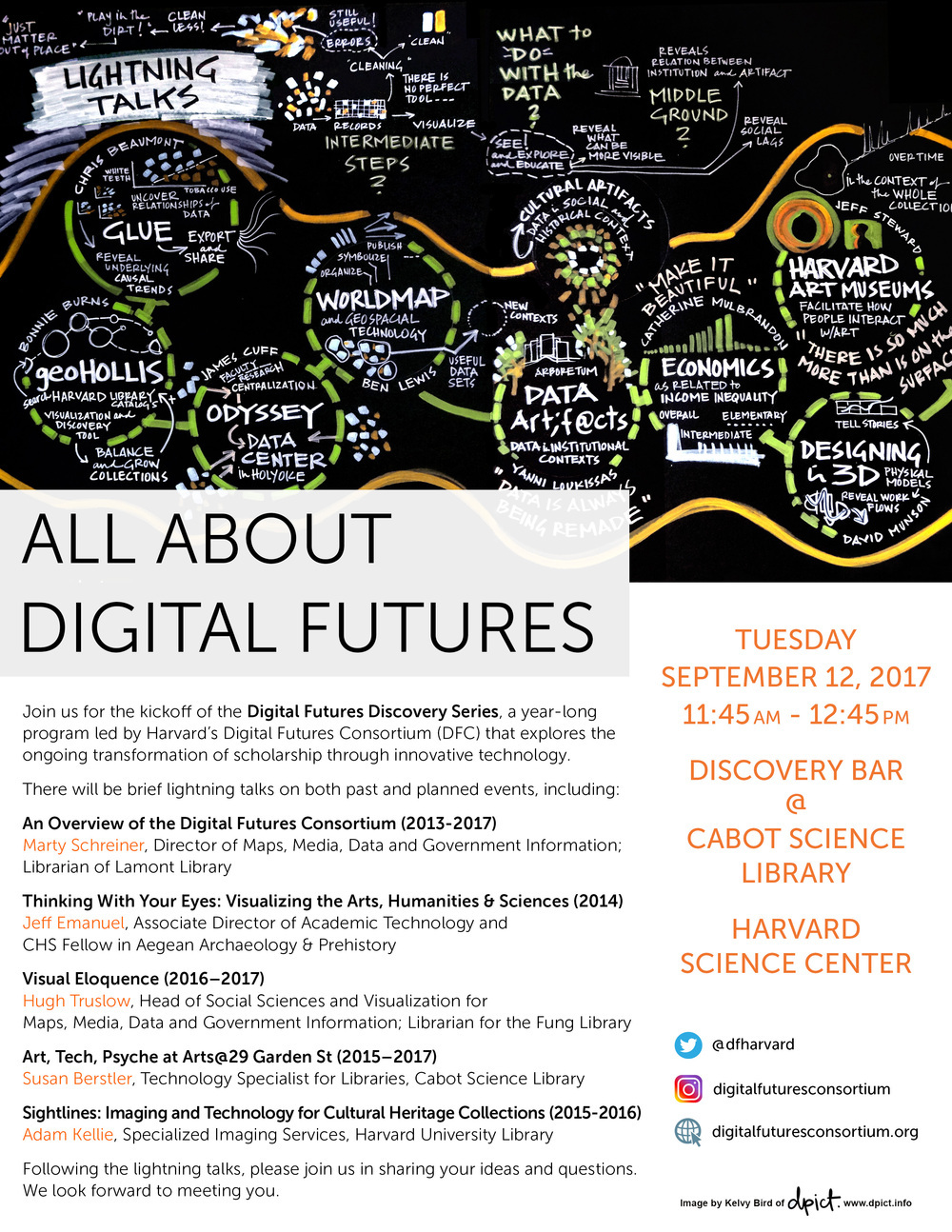 September 12, 2017
11:45am - 12:45pm
Discovery Bar @ Cabot Science Library, Harvard Science Center
Join us for the kickoff of the Digital Futures Discovery Series, a year-long program led by Harvard's Digital Futures Consortium that explores the ongoing transformation of scholarship through innovative technology.
There will be brief lightning talks on both past and planned events, including:
An Overview of the Digital Futures Consortium (2013-2017)
Marty Schreiner, Director of Maps, Media, Data, and Government Information; Librarian of Lamont Library
Thinking With Your Eyes: Visualizing the Arts, Humanities, and Sciences (2014)
Jeff Emanuel, Associate Director of Academic Technology and CHS Fellow in Aegean Archaeology and Prehistory
Visual Eloquence (2016-2017)
Hugh Treslow, Head of Social Sciences and Visualization for Maps, Media, Data and Government Information; Librarian for the Fung Library
Art, Tech, Psyche at Arts @ 29 Garden St (2015-2017)
Susan Berstler, Technology Specialist for Libraries, Cabot Science Library
Sightlines: Imaging and Technology for Cultural Heritage Collections (2015-2016)
Adam Kellie, Specialized Imaging Services, Harvard University Library
Following the lightning talks, please join us in sharing your ideas and questions. We look forward to meeting you.